Shopping news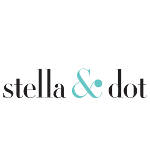 Article published on 03/15/2016
The successful jewelry brand is planning a major evolution for this Spring: some items of clothing will be introduced in a few weeks.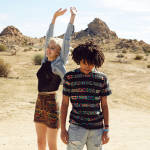 Article published on 03/14/2016
The first collaboration between the Californian music festival and the Swedish fashion retailer proved such a success that they're doing it again this year.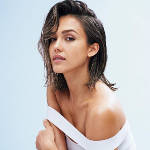 Article published on 03/08/2016
Less than six months after it was launched, Jessica Alba's Honest Beauty is now distributed by Ulta Beauty, both in stores and online.
Latest stores added !
Post by Arron D. le 05/22/2018
At Austin Demo Pros we're equipped to handle most residential, commercial and industrial demolition projects, including structural and interior demolishing. We're dedicated to safety and complete customer satisfaction with every job. No demo job is too big or too small…
Post by Mark it C. le 05/21/2018
Carpet & Upholstery Cleaning services are being provided.
Post by Angela G. le 05/20/2018
DIVINE LA FEMME VISIONARY THE PAIN YOU FEEL IS FROM LIVING A LIFE THAT IS TOO SMALL. YOUR SOUL IS CALLING YOU TO A BIGGER, MORE POWERFUL VERSION OF YOURSELF NOW is the time your tribe needs YOU. They are…
Are you a storekeeper?
Add your store on our website for free sur notre site.
Give the customers who seek for you the relevant informations: address, opening hours, website link.
Benefit from a free additional exposure for your store.
Stores-Locator.com
Find all the stores in the United States on our website.
You can find all the stores closest to you on Stores-Locator.com
Visualize your search on a map, filter by type of store: computer store, furniture store, store decor, clothing store, etc...
All the shops by states
New comments
Post by Mendoza T. le 05/20/2018
Horrriable staff, horriable experience
Post by Tim G. le 05/16/2018
The correct phone number is 304-678-2777
Post by Malcolm B. le 05/15/2018
yesterday I visited Albertsons located at Wyoming and San Antonio sts in Albuquerque. There were 4 shoppers in the store. On entry... one viewed pedestals and tables loaded with floral arrangements obviously displayed for sale on 'Mother's Day. I normally…
Top city in United States
2011 - 2018 © Stores-Locator.com