Shopping news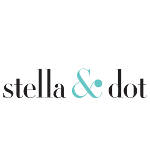 Article published on 03/15/2016
The successful jewelry brand is planning a major evolution for this Spring: some items of clothing will be introduced in a few weeks.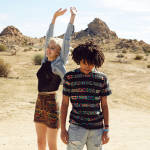 Article published on 03/14/2016
The first collaboration between the Californian music festival and the Swedish fashion retailer proved such a success that they're doing it again this year.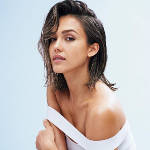 Article published on 03/08/2016
Less than six months after it was launched, Jessica Alba's Honest Beauty is now distributed by Ulta Beauty, both in stores and online.
Latest stores added !
Post by Usa P. le 01/17/2018
Prestige Luxury Rentals is the true luxury car rental company in USA.Our fleets are well maintained and regular serviced to give our customer a peace of mind.
Post by Daisy M. le 01/17/2018
If you are looking at connecting with Cisco software users you can utilize Cisco customers list in order to gain an edge over your competitors. At Email Data Group we will help you to stand out with your messages by…
Post by R.E.M. R. le 01/17/2018
R.E.M. Residential specializes in New York rental property management and is recognized in the industry as trailblazers in our field. We pioneered a management system that creates groundbreaking results. Our exclusive system not only improves performance of the buildings we…
Are you a storekeeper?
Add your store on our website for free sur notre site.
Give the customers who seek for you the relevant informations: address, opening hours, website link.
Benefit from a free additional exposure for your store.
Stores-Locator.com
Find all the stores in the United States on our website.
You can find all the stores closest to you on Stores-Locator.com
Visualize your search on a map, filter by type of store: computer store, furniture store, store decor, clothing store, etc...
All the shops by states
New comments
Post by Pat R. le 01/15/2018
Round Lake Walmart is the worst Walmart I have ever been in. Can't get help locating products (Uhh I don't know) walk away with no help, not even (I don't know). Rude check out people, act like you are bothering…
Post by SHAUNTE Y. le 01/14/2018
The westbury Best Buy location is the WORST! NO ONE ANSWERS THE PHONE!!! & JASON IS THE WORST EMPLOYEE THERE. HE WORKS IN THE GEEK SQAUD AREA. THE ABSOLUTE WORST!!!!!
Post by Doris A. le 01/12/2018
I have just started going back to GNC @Turmsn Corner Grandview MO. I wanted to give the young man that is working days a compliment very good at his job.
Top city in United States
2011 - 2018 © Stores-Locator.com