Shopping news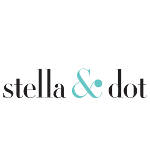 Article published on 03/15/2016
The successful jewelry brand is planning a major evolution for this Spring: some items of clothing will be introduced in a few weeks.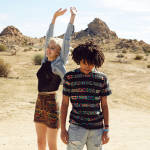 Article published on 03/14/2016
The first collaboration between the Californian music festival and the Swedish fashion retailer proved such a success that they're doing it again this year.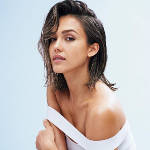 Article published on 03/08/2016
Less than six months after it was launched, Jessica Alba's Honest Beauty is now distributed by Ulta Beauty, both in stores and online.
Latest stores added !
Post by Yosef K. le 12/13/2017
Lincoln International Products is one of the leading wholesale suppliers of Direct Imports as well as Domestic General Merchandise and Restaurant /Catering supplies with over 29 years of experience.
Post by Jerry C. le 12/13/2017
glassmosaicwalltile.com,JINYUAN MOSAIC is a leader brand of the mosaic tile filed and we focus on GOLD SILVER GLASS MOSAIC WALL TILE already 20 years, not only have several patent certificates, but also approved by SGS tests. We service to Home…
Post by Newport D. le 12/12/2017
Michigan Dumpster Rental Man makes renting a dumpster in Newport easy and affordable
Are you a storekeeper?
Add your store on our website for free sur notre site.
Give the customers who seek for you the relevant informations: address, opening hours, website link.
Benefit from a free additional exposure for your store.
Stores-Locator.com
Find all the stores in the United States on our website.
You can find all the stores closest to you on Stores-Locator.com
Visualize your search on a map, filter by type of store: computer store, furniture store, store decor, clothing store, etc...
All the shops by states
New comments
Post by Beth G. le 12/13/2017
Please remove the telephone number 434-392-5044 from this website. It is now my number and I get calls everyday for The Radio Shack that is closed.
Post by Carol Kopp K. le 12/12/2017
Crazy, I can't call and talk to a person! My salesperson did not give me a card so I don't have an extension. All I get is "go to website". I can't use my email account too old? Help! What…
Post by Deanne B. le 12/11/2017
I showed up 15 minutes before closing to get one item and was refused service because they were "closing." This is why no one shops here anymore! You have terrible employees, it's dirty, and you're over priced. I will never…
Top city in United States
2011 - 2017 © Stores-Locator.com